Hardy and Caleb, a pair of brothers brought home from a pet store in September 2006, spent the first part of their lives living with Amy, a fellow rat-lover. Unfortunately severe allergies limited Amy to the amount of time she could spend with the large boys. So on June 3, 2008, they were relocated to their new Vermin Brewing home.
They were given their own room, and while there was a cage with food and water, they weren't confined in it. Instead they spent several reclusive weeks living under the dark recesses of a futon couch. Eventually they began to enjoy hanging out with the humans more and more... especially when treats were present!
Unfortunately Caleb's health began to fail after only a few months and he was put to sleep at the vet's among loving friends. Hardy took the news pretty hard but eventually began to bond more and more with his humans. At a ripe old age, his health also began to fail and he passed away in the arms of his dear human friend.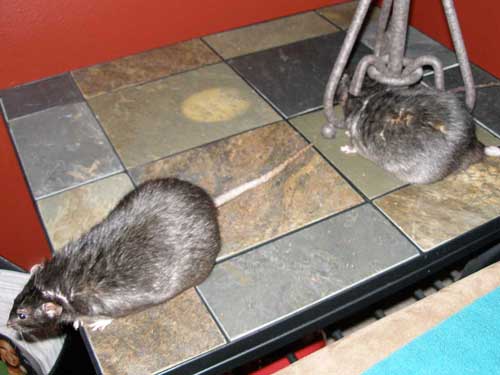 The boys cruise Amy's table one last time before the big move.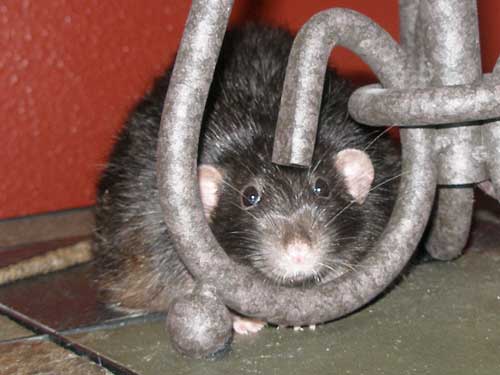 Caleb at one of his favorite spots by the lamp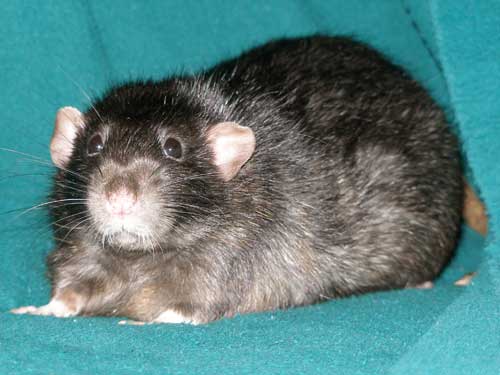 Hardy poses for the camera.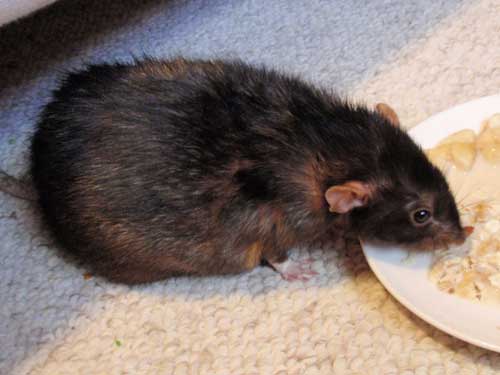 Hardy loved bananas and oats soaked in soymilk for breakfast. In January 2009, he weighed just over 700 grams (around 1 1/2 lbs).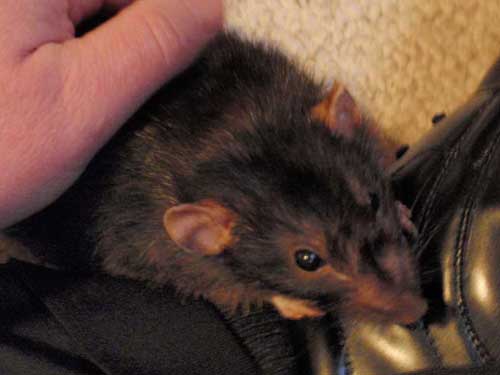 Hardy entertains a guest.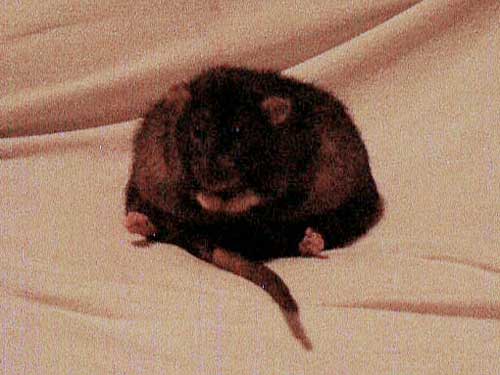 Hardy in his "Buddha pose"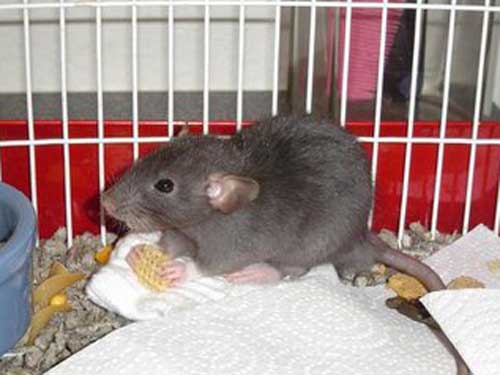 Hardy's second day home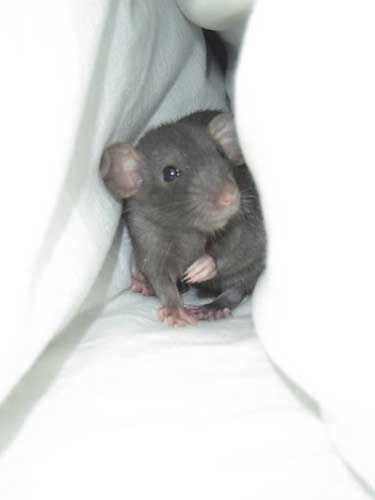 A baby Caleb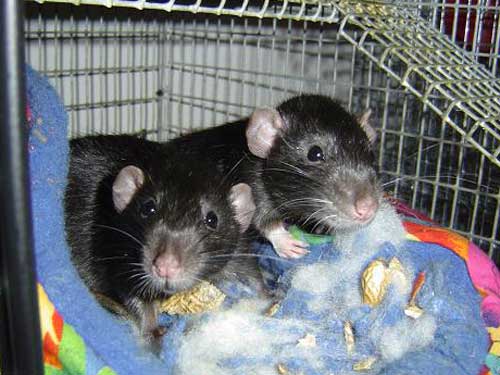 The young boys (Caleb is left, with the all black paws; Hardy is right with his white paws)

Caleb isn't so little anymore!