---
Great American Beer Festival glasses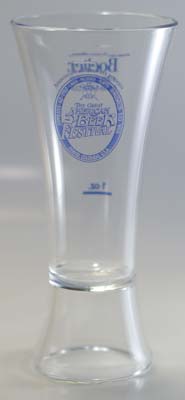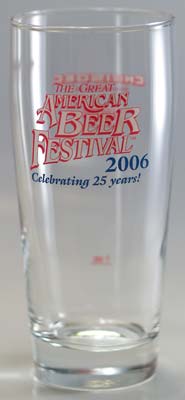 These two tasting glasses were part of the Great American Beer Festival (GABF), which is put on by the Association of Brewers every fall in Denver, Colorado. With the small glass in hand, one can peruse the hundreds of stands for a wide variety of samples.
---
Estes Park glass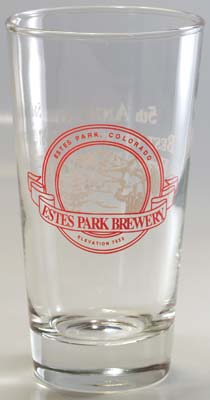 This small glass comes from the Estes Park Brewery, located in beautiful Estes Park, Colorado. Their lables feature an assortment of local wildlife and many amazing landscapes.
---
Gordon Biersch glass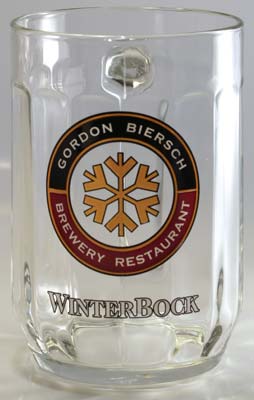 The first Gordon Biersch opened in 1988 in Palo Alto, California. Now the brewery restaurants can be found in five western states. Their WinterBock is a seasonal dark beer that is only served through January.