SPECIAL TREATS

Beer Treats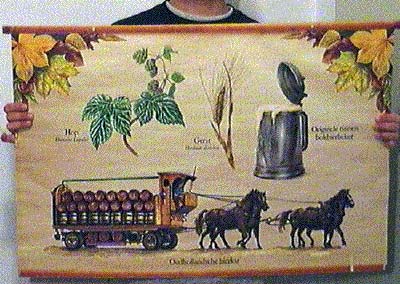 Most beer signs tend to sing praises of one particular brewery. This highly unusual and original sign, however, simply shows all the makings of good Dutch beer... from the wholesome ingredients used to brew the beer to the horse-pulled wagons that used to deliver it.
---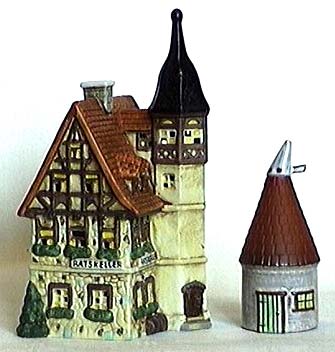 Many people collect ceramic houses, so it stands to reason that there should eventually also be a few beer-related buildings.
The house on the left was purchased in Heidelberg, Germany. It depicts one of the many places where one can go and enjoy a good beer, namely in a "Ratskeller". These places don't actually have anything to do with rats (the word "Rat" in German means "advice"), but they are often very charming, traditionally decorated places that provide plenty of good German beer and authentic German music. This small ceramic house has a place for a candle inside, making the house come alive with a bright, festive atmosphere.
The smaller of the two structures was purchased at the Cobtree Museum of Kent Life by Maidstone, England. It depicts a traditional oast house. Such houses were used to dry hops, an important ingredient in beer. The museum itself has full-sized working oast houses as well, so one can see the structure both inside and out. Cone-roofed oast houses can only be found in this small region of southern England.
---
Rat Treats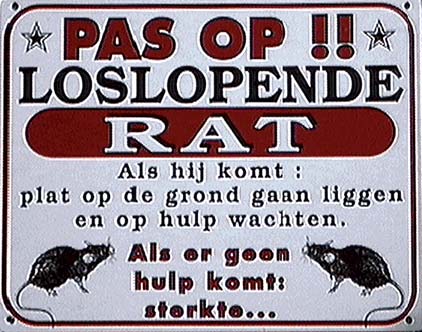 This Dutch sign reads:
"Beware!!
Free roaming
RAT
If he comes:
lay flat on the ground
and wait for help.
If no help comes:
Good luck..."
---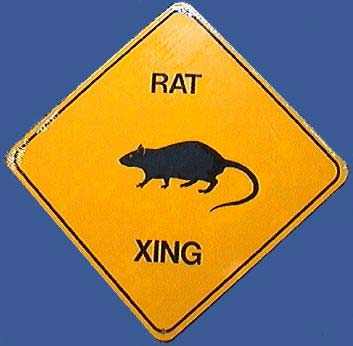 Slow down! Careful where you step! It's Rat Xing ahead.
Debbie Duccomen (aka the 'Rat Lady') and her crew of rat wranglers were exhibiting at the San Jose county fair one summer. In addition to plenty of rats, they also had plenty of rat related paraphenalia on display. This full size metal sign is just like official signs on US highways and byways. Guests will be immediately aware that there might be rats underfoot as they cross your threshold. For information on where you can get one for yourself, check out her Rat Fan Club.
---

Finally the beanie baby craze has something for rat fans!
Tiptoe is her name, the cuddly original Beanie Baby from Ty.
Special thanks to Klaaske C.
---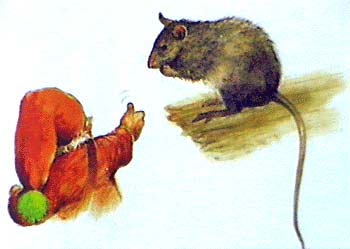 "Welterusten, kleintje" (or "Sleep well, little one") is a book about Klaas Vaak, also known as the sandman, who sprinkles sleeping dust into the eyes of all living creatures every night. The illustration shown here is of a rat receiving his nightly dusting, and is drawn by one of Holland's many famous artists, Rien Poortvliet.
---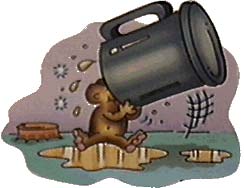 Except for the color of the rat on this greeting card, it almost seems as if the artist Miranda, from Carte Blanche Greetings Ltd., must have met Vermin Brewing's mascot Rijkus before!
---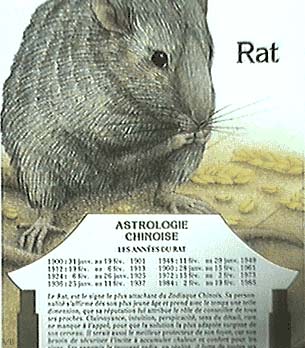 The Chinese Year of the Rat has comes and goes, but one can still find many items that honor this wonderful creature, such as this postcard from France.

vbteam@verminbrewing.com
2007